BooksInNeed, and HELLO BOOKISH WORD!!! I've honestly missed all of you  amazing people when I wasn't blogging. I've been super preoccupied, so I decided to do a double triple post to make up for all of the posts I should've done. Sorry!
This month's favorite character is from the book The Fault In Our Stars, and THANK YOU to Kathy @ Curious Crafts DIY for commenting on last month's post, saying that her favorite character in The Fault In Our Stars was Hazel and Augustus, who are both the main protagonists, and two of the best characters in the book. You have to check out her blog, she's amazing!
This month's favorite character is…
Isaac
I mean, Hazel and Augustus were amazing characters, but I just like Isaac more through the book because he was always that character that was friends with both of the main characters, sorta like the role I would play in a book. I would never be the main good character, but I'm more like the best friend, the good friend, or the one that is forgotten. That describes me perfectly. Isaac was my favorite character because he also had faced being blind, which would be really hard if you have seen for along time before. I FEEL SO ANGRY THAT HIS GIRLFRIEND DUMPED HIM BECAUSE HE WAS BLIND. I MEAN, SERIOUSLY?!?! WHY???!!!?? NOOOOOO!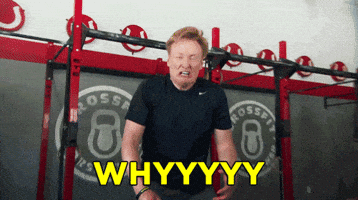 That's this Favorite Character post! You can find last month's post by clicking here, and be sure to comment if you read this month's book!
Next month's post is going to be about the book Mark of the Dragonfly! Make sure you comment your favorite character if you've read this book!
---
Onto the Me post!
So, this is an anonymous blog because I don't want anybody to know my true identity (sorry for those people out there who want to know who I am!) but I am going to say a few things about me that won't be about my identity (like what my name is or how old I am) but more general things about me, like what my favorite color is or food. Comment if you have the same things in common!
Favorite Color?
Ice Blue. No doubt! (I honestly have nothing else to say… awkward silence …I'm going to stop now)
Favorite Food?
Burritos. I can LIVE on burritos. They are just so amazing! But I have a close tie with rice, but burritos win. YUMMMM, BURRITOS!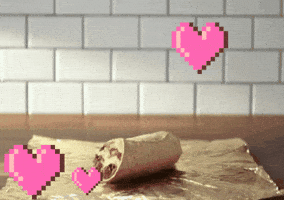 Favorite Desert?
Brownies with whip cream. OMG I"M IN HEAVEN JUST THINKING ABOUT IT. IF YOU HAVEN'T TRIED THAT YET YOU HAVEN'T LIVED!!!! IF SOMEONE GIVES ME BROWNIES WITH WHIP CREAM I WILL BE YOUR BEST FRIEND!!!!
Where would I go on vacation?
I have ALWAYS wanted to see Paris because of the Eiffel Tower, but I've never told anyone that, so everybody reading this is the first one to know! But Paris always has seemed really peaceful and so cute!
Most prized possession?
Ummm, MY STUFFED ANIMAL OF COURSE!!! I think that anybody can have a stuffed animal, one or one hundred! My stuffed animal is seriously the best.
Most important memory?
In elementary school, I remember that one day there was like a grade party, where everybody in that grade went to one part of the school (I forgot what), and I got entered into a contest where one person from each grade got a free book, AND I WON. I was literally the happiest girl on earth. I will NEVER forget that day.
That's all for the Me post! Comment your answers, or if you have some answers in common!
---
And for the last part of this super huge post!
I just wanted to do a shout-out also because I don't think I show my appreciation of you all being here enough. YOU ALL ARE MY SECOND FAMILY!!! AND YOU ALL ARE AMAZING! AND I COULDN'T HAVE ANY BETTER FOLLOWERS AND BOOKSINNEED SQUAD MEMBERS. AWWWWWWWWWW, GROUP HUG!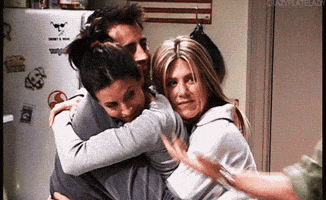 I also want to give a HUGE shout-out to the two people who know my true identity and are both my BFFS, DancerFan and PatBunny. OK, THESE TWO PEOPLE ARE ABSOLUTELY AMAZING! DancerFan has just started blogging a while ago, and is my best friend in real life! THANK YOU! And PatBunny is my soul-sister. Literally. Even though we are miles apart, we have no distance in our hearts! THANK YOU!
That's (finally) the end of the post! Thank you all for reading, and comment on who's your favorite character in the book Mark of the Dragonfly, if any of the answers I said in the about me post relate to you or if you want to comment your answers, and who are the people you are grateful to, like PatBunny and DancerFan!
You all are still the BEST, and I hope to hear what you think about these posts! BooksInNeed, out!
-BooksInNeed