THANK YOU to Taylor @ Tays Infinite Thoughts  for nominating me for this tag! And though I have a book ban, I'm still going to do this!!! NOTHING CAN STOP THE BOOK CRAVE! And thank you to Never Not Reading for creating this tag so I could get over the book ban easier! Though I don't think that's the reason you created this tag, but minor details. Anyways on with the tag;
The Sanderson Sisters-
A great trilogy.
The Divergent Series
I LOVED the Divergent Series! I honestly don't have enough words for this series other than WOW!!!! And I only use the word wow for everything, but OMG THIS BOOK WAS ONE OF THE BEST EVER! AND I STILL CAN'T STOP SHOUTING ON HOW GOOD THE SERIES IS SO I'M GOING TO STOP NOW!
Winifred Sanderson-
A book with a truly evil female villain.
Dolores Umbridge
Umbridge was THE WORST. Like,  in the whole Harry Potter series, Umbridge was the only person I thought was fully evil. Voldemort looked NICE next to her! I WAS LITERALLY CRYING TEARS OF HAPPINESS THE MOVIE WHEN SHE GOT CARRIED AWAY INTO THE WOODS!!! THANK YOU AND IN YOUR FACE UMBRIDGE!!!
Sarah Sanderson-
A book that uncannily attracts children.
The Giving Tree
I know, The Giving Tree is not the best book ever but it still is one of the really popular kids books! I couldn't stop reading this as a kid, always thinking that I would be the Giving Tree one day, until I noticed what actually happens to it. Its when the greedy human asks for everything, and the giving tree is nice enough to give it to them! Soon, the Giving tree gives all it has, and they still need more! How fair is this to the Giving Tree? I know, the tree was happy when the boy took her resources and everything, but still. I don't think this is favoring the tree much.
Mary Sanderson-
A book that is just plain silly.
I've never seen the movie, but the book was just SILLY. I was laughing, crying tears of laughter, and I think I fell out of my chair laughing and crying tears of laughter once. Because some parts of the book are SO FUNNY!!! I'm sorry  if this is insulting to all those people who think its realistic and problematic, because I found this book to DIE OF LAUGHTER FOR. I'm already remembering the book and smiling, HELP!!!
Max-
A book that is trying really hard to be cool, but doesn't always succeed.
The Maze Runner
This is one of the hardest books I've ever tried to read. No, REALLY! Everybody is like, "The Maze Runner is AMAZING!" while I'm over here gagging. I don't see what is good about the Maze Runner! It's just too… separated. There is no clear idea, story, and the ending had me pretty much YELLING AT THE BOOK. Like, WHAT WAS THAT?!?! I would prefer a NICE book or series that is ACTUALLY COOL, like Divergent, Harry Potter, Percy Jackson, and even Hunger Games! BUT IN THE BOOK APOCALYPSE I AM DEFINITELY NOT MISSING THE MAZE RUNNER SERIES.
Dani-
A book that isn't afraid to tell it like it is.
By Your Side
By Your Side has all the romance, sadness, longing, heart break, and shows all of them in a beautifully painted picture of life and I still think that everybody should read this amazing book and find that it is AMAZING!!!
Binx-
A book series that just won't die.
Fallen
WHY CAN IT NOT JUST DIE?!?! I feel really bad saying this, but I never like Fallen. I've tried to read it, but only got halfway through before saying "Why am I reading this again?", and giving up on the book. I'M STILL SO SORRY! I just can't take it! AND WHY HASN'T IT DIED ALREADY?!?!?!?!?!?!?!?!?!?!??!?!?!??!?!?!?!?!??!?!?!
Ice-
A book with a character that's dumb as a rock.
Bella Swan – Twilight
I hate to say this, but Bella Swan was just STUPID. No offense, but WHY? You have a boyfriend who when breaks up with you that means to cry and go immobile? And do stupid things just to see him? That's also one of the reasons that Twilight isn't on my endless second favorites list, because I STILL CANT TAKE IT!!!
The Black Flame Candle-
A book or series you wish you could resurrect. 
Let The Sky Fall
Don't get me wrong, I LOVED the Let The Sky Fall series, its on my famous second favorite series list, but I think that it has too much time just saying "I wish I could be with her" when I'm just over here screaming JUST DO IT!!! If I could resurrect this series, I would add more time for Audra and Vane to be together (BEST COUPLE EVER!) and add to the amazingness!
Headless Billy Butcherson-
A book that's not so bad as people make it out to be.
Divergent
Most people say that Divergent is really bad and is cliche while I'm over here screaming OMG YOU PEOPLE ARE BLINDED BY ITS AMAZINGNESS BECAUSE ITS ONE OF THE BEST SERIES THAT HAS EVER BEEN WRITTEN WITH ALL THE ACTION, AND ROMANCE, AND EVEN THE DYING PART IS AMAZING! I CAN CRY AND LAUGH AND TOTALLY SCREAM ABOUT THIS BOOK ALL DAY BUT I'M GOING TO STOP NOW!
Winifred Sanderson's Spell Book-
A book with a mind of its own.
Harry Potter Series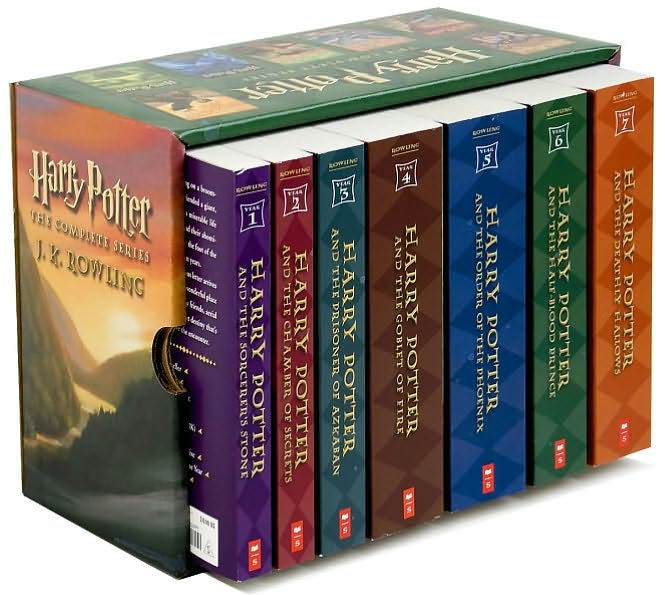 I honestly think that the Harry Potter series HAS A MIND OF ITS OWN. It totally enchanted me and I loved every second of it.
Garry Marshall-
A book with a cameo.
I honestly can't think of one. I feel really bad right now, but my horrible memory is still torturing me.
I nominate:
PatBunny
And THANK YOU TO EVERYBODY HELPING WITH THE APOCALYPSE!!! Everybody is amazing helping me with the #helpbooksinneed and YOU GUYS ARE AMAZING!
-BooksInNeed