BooksInNeed, and this book is one of those really confusing, but amazing books that you absolutely need to read.
Angelfall by Susan Ee
Angelfall is an amazing book, as I already said, and I think that they are in the process of making it into a movie if they already haven't. I actually have no idea. Penryn lives in a  world of angels. People would think that's good, only that it isn't. When the angel apocalypse starts, everybody starts to retreat and save themselves. Six weeks into the apocalypse, Penryn's sister is taken by the angels. Now bent on getting her back, Penryn has to resort to trusting an enemy angel, Raffe, who was injured. Raffe will do anything to get his wings back and get up in the air, and that included helping Penryn and getting her sister back. Anything to make him whole again. So, 'follow the yellow brick road'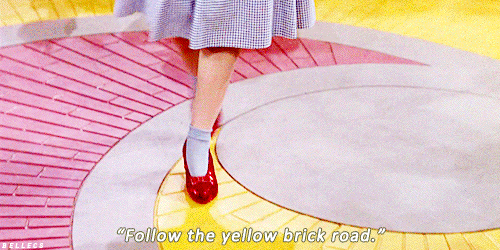 and make sure that there's romance on the way! As Raffe and Penryn go on their quest to save the things they love, it turns out that there would be a new love along the way.  As they go on with their journey, they find out that they have feelings for each other, but who would put a human and an angel together? Follow this amazing journey with hardships, pain, regret and love that all leads up to the main question, 'What do we really want?'. Will all turn out good at the end? Or is the 'over the rainbow'
really up there?
Thank you, Susan Ee, for this exciting book that held me from beginning to end.
Also, sorry for the Wizard of Oz references and the shortened review, but I'm literally sleep typing. I had no sleep today and now I'm so tired. The Wizard of Oz references are because of the book 'The end of Oz' and I absolutely loved it.
-BooksInNeed