BooksInNeed, and THANK YOU Rhea @  Bookchanted for choosing me for this tag (it takes all my self control not to jump up and down like a 5 year old) and make sure you  follow her amazing blog!
Rules:
Tag the creator of this tag (Debbie @ Debbie's Library) and the person who tagged you
Pick 5 songs (or more) that you just have to listen to whenever they are played
Pick the books or characters that you think fit that song the best, and explain why you picked those books or characters
Tag some friends!
My songs:
Goodbye Sleepwalker (Goblin Mashup)
Doon by Carey Corp & Lorie Langdon
This is sort of unfair, but I think that the book coordinates with the song because when it says, 'Found you in my dreams.. found you in me dreams' its like when Veronica saw Jamie in her dreams and I was listening to it when I was reading the book, and it was like it was meant for the song.
Put Your Love In Dreamz (El Speaker & Goblin Mashup)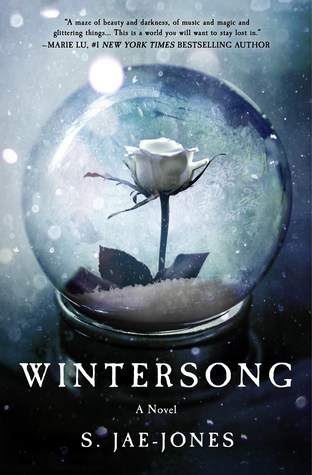 Wintersong by S. Jae-Jones
I  remember this book because the song actually, it was the phrase 'Put your love inside dreams' and that is part of the time that Liesl was with the Goblin King. It was a really interesting and strange book, and I think that the song is perfect for this book.
Shawn Mendes – Stitches
Allegiant by Veronica Roth
I feel like at the end of Allegiant (no spoilers) that Four needs to sing this at the end of the book, like the phrase, 'And now that I'm without you're kisses, I'll be needing stitches', because of what happens at the end (yes, I know I'm being vague, but I can't spoil anything)
Krewella – Be There
Angelfall by Susan Ee
and it took me a full minute to remember the name. I actually heard that this book is going to become a movie, but I have no idea. I finished the book on my Kindle Fire also, and it was amazing. Not one of my favorites, but close.
Galantis – Rich Boy 
Isabella and the Slipper by Victorine E. Lieske
PatBunny
sarahylockwood
Maxxesbooktopia
http://maxxesbooktopia.wordpress.com/
Kathy @ Books & Munches
http://booksandmunches.wordpress.com/
and, Life of Chaz
thank you again to bookchantedblog for giving me this tag, and all of you that I did tag.
-BooksInNeed